Ruby on Rails Developers wanted!
We are looking for a talented and driven Medior and Senior Ruby on Rails Developers to join our team. You will have the opportunity to work on challenging projects and be part of an enthusiastic and passionate development team. At Rompslomp, we strive to enable freelancers to focus on their profession as much as possible. We achieve this by providing easy-to-use accounting software, allowing them to easily manage their administration and have more time for entrepreneurship. As a developer, your responsibilities include maintaining and further developing the app, as well as providing technical support to our users. You enjoy creating innovative features and improvements on both technical and functional levels, collaborating with other members of the development team.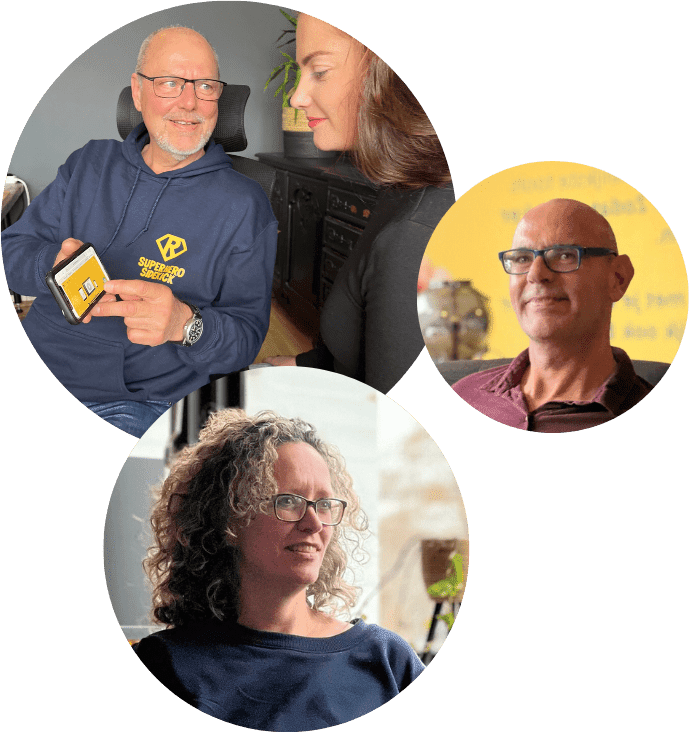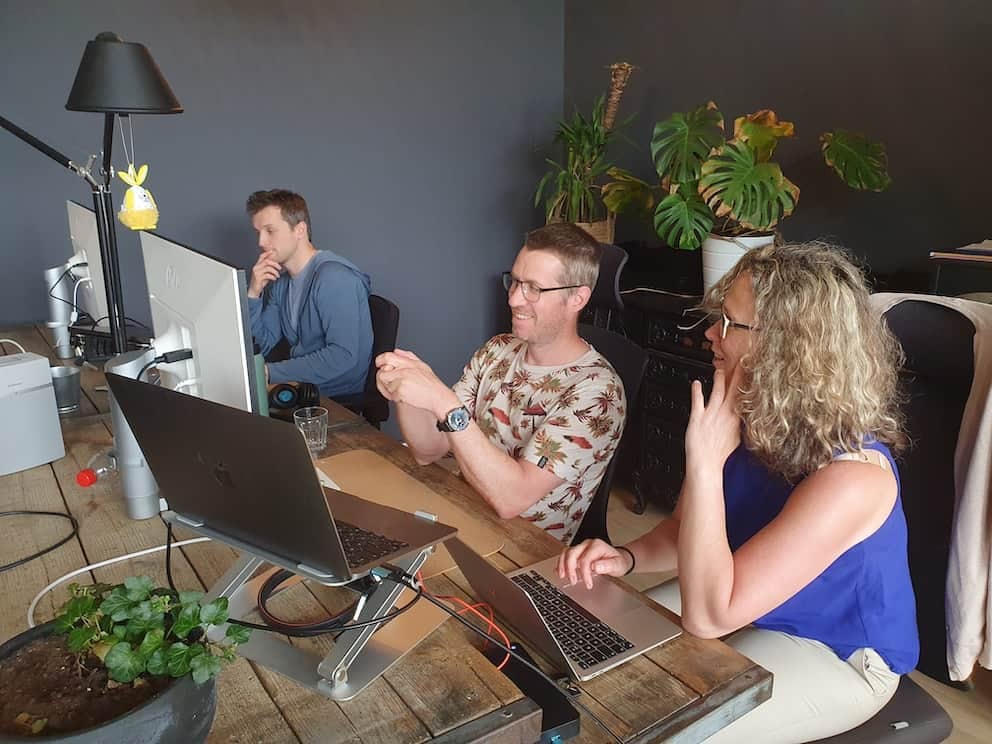 You:
Have at least 3 years of experience as a developer
Have a solid knowledge of Ruby on Rails and its ecosystem
Are a versatile developer, skilled in both backend and frontend development
Are a fan of TDD and CI/CD
Are detail-oriented and critical of yourself and others
Enjoy collaboration but also work well independently
Are up to date with the latest developments in your field
Are an analytical and critical thinker
Can unravel complex data, extract insights, and drive decisions with data
Are proficient in the Dutch and/or English language and have strong communication skills
Preferably have experience with UX design
Preferably have experience with DevOps
What makes this position exciting?
In this role, you have the opportunity to create remarkable things that contribute to the accounting of over 100,000 Rompslomp users. We are an open company with short lines of communication, giving you the opportunity to have a significant impact on the future development of Rompslomp.nl. You will:


Be responsible for designing, developing, and implementing high-quality web applications and systems using Ruby on Rails.
Collaborate with our multidisciplinary team of developers and product owners to design new features and improve existing systems.
Participate in the entire development process, from creating technical specifications to testing and implementing applications.
Explore new technologies and keep your knowledge up to date to deliver innovative solutions consistently.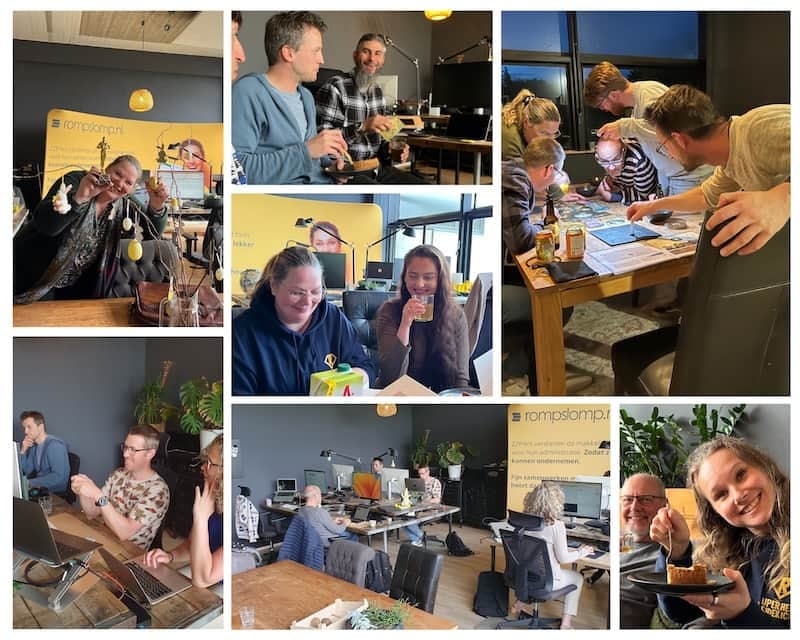 Do I match with Rompslomp?
Working among like-minded individuals is delightful. And when you feel comfortable in your place, you perform better. It's that simple. That's why it's important to check if you share the same values.

Rompslomp.nl B.V. is a company where you feel completely at home if you:
Enjoy your profession
Are constantly seeking improvement
Enjoy helping others
Are approachable
Value everyone's uniqueness
Like to occasionally play games with colleagues
We don't need a dress code. You come as you are. Whether it's a suit, shorts, flip-flops, holey shoes, whatever you prefer. You can easily assess what's appropriate for our home office.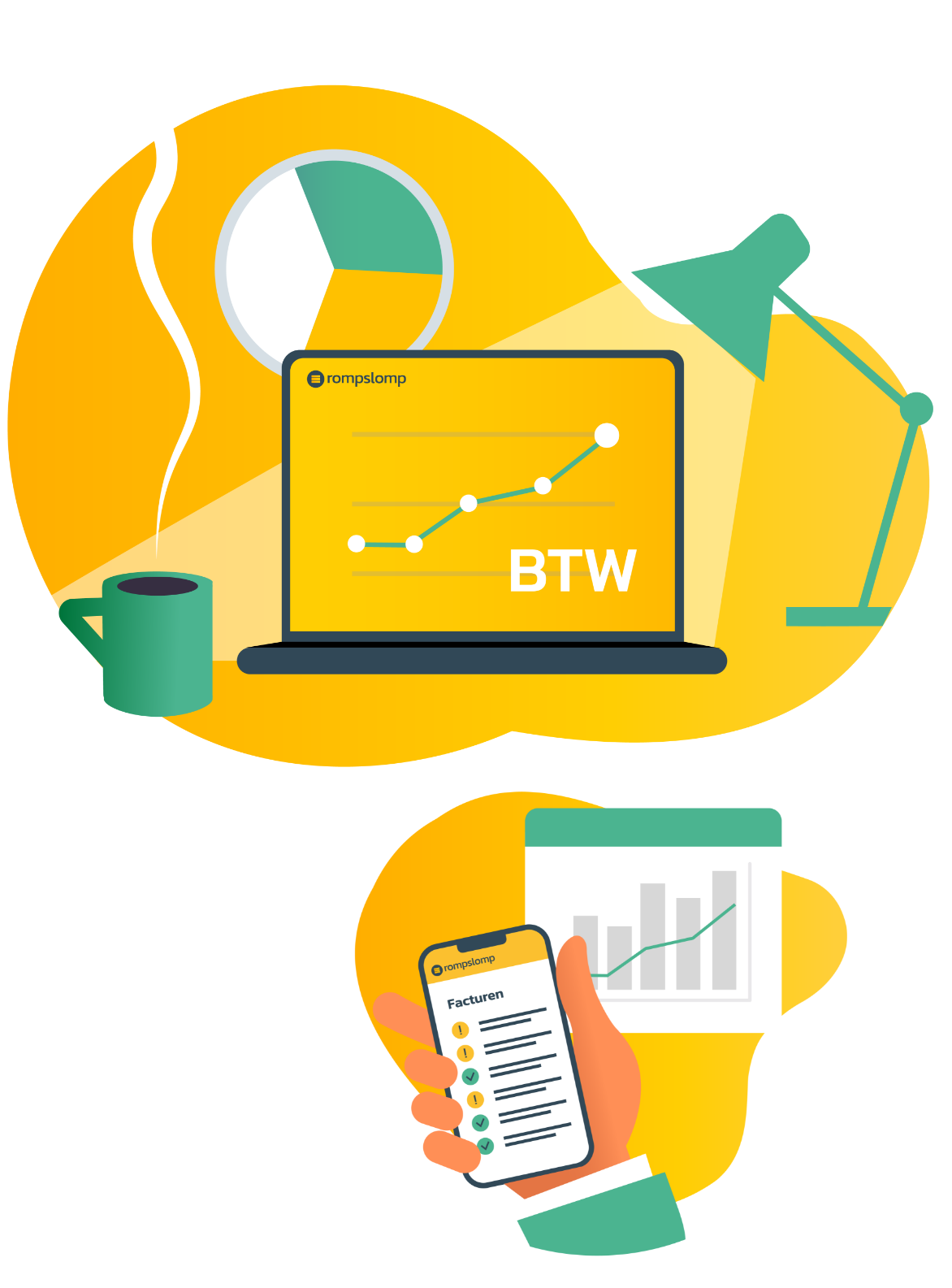 And... what do I get?
In addition to a broad responsibility, great colleagues, and good tools to work with, we offer you an initial temporary contract of seven months. If both sides are satisfied, it's the intention to turn it into a permanent contract.
Your salary depends on your knowledge and experience, ranging from €3.300 to €5.300 gross per month, and you will have a full-time employment of 40 hours per week.
You will also receive:
27 vacation days
8% holiday allowance
Participation in the pension scheme
Full reimbursement of travel expenses with an NS-Business Card (or €0.21 per kilometer if you don't use public transport)
2 office days in Utrecht (more if you prefer) and 3 days of remote work
Depending on your needs, we provide a MacBook, additional monitor, mouse, keyboard, headset, and similar equipment for remote work.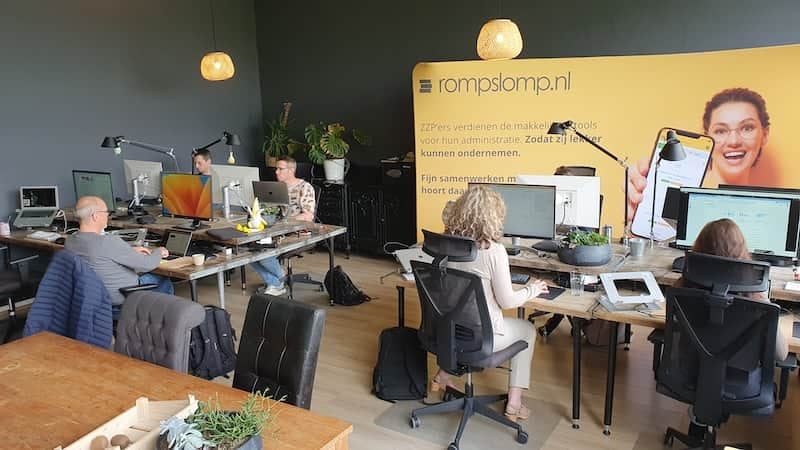 Secondary benefits:
Company parties
Budget for professional development
Collective health insurance
Extra vacation days
Bicycle plan
Flexible working hours
Christmas package
Pension
Employee discount
Travel expense reimbursement
Work from home
Come by to get acquainted
Do you recognize yourself in our DNA? Then we might be a match. Send a message with your CV to Johannes Brouwer (johannes.brouwer@rompslomp.nl). We look forward to meeting you!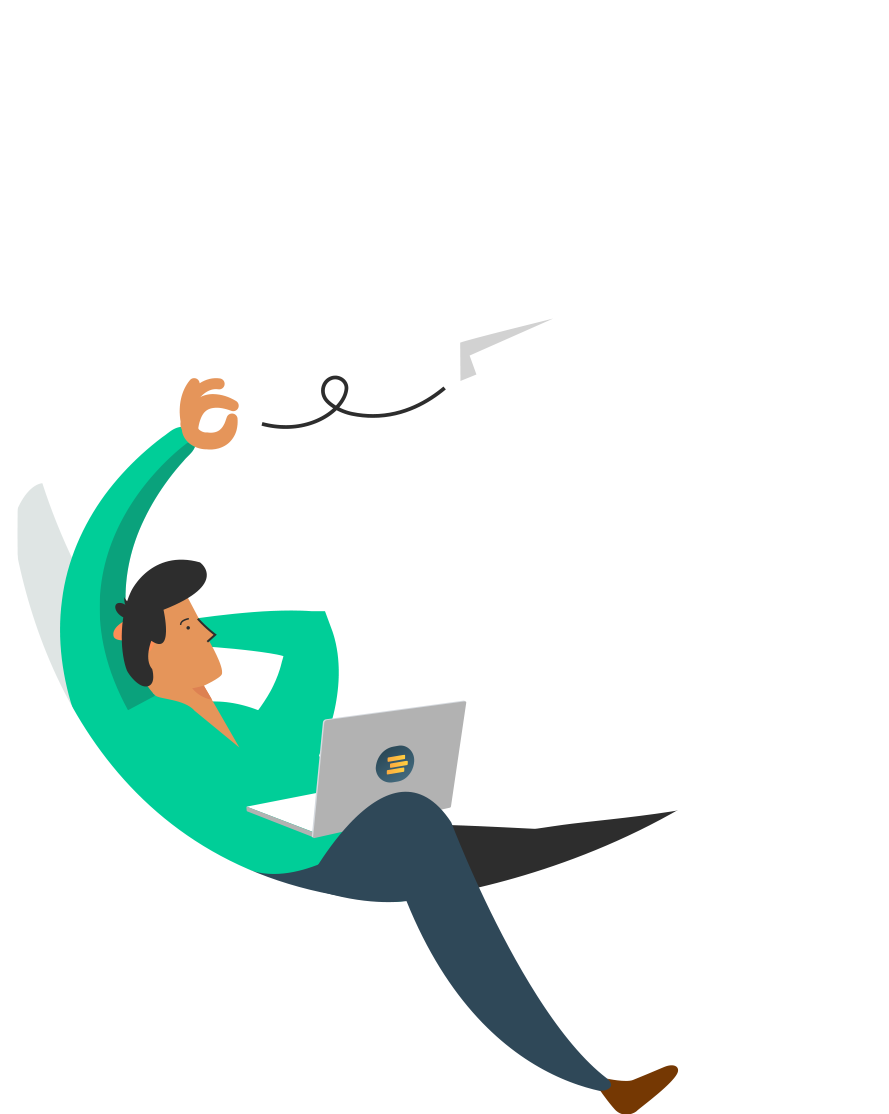 Who is Rompslomp, actually?
Great that you asked! We're pretty proud of our wonderful company. In 2016, Jaap and Niels laid the foundation for the most user-friendly accounting software for freelancers. Easily send invoices, scan receipts, import bank statements, and book simply. No hassle. This way, freelancers can focus on their business.
Thanks to that customer focus and their needs, the company has grown tremendously. Currently, more than 100,000 freelancers have found their way to Rompslomp. Due to this great success, Rompslomp became part of the Visma Group since early 2022. This means that we can tap into more resources in terms of development, people, marketing, and knowledge, without compromising our own identity.
With 17 people, we continuously work on even better software for freelancers and better support for our customers. We do this with great pleasure. And with success. Because we're skyrocketing!